Again, I want to share with you a good program. This time I had a task to transfer user data from Windows 7 to Windows 10, there is no direct and official transfer. And to use the console utility, it seemed to me somehow not right and too strange. In search of solutions, how to move everything I came across a very useful and easy to use program. Traditionally, it is free to use, so feel free to go and download, use and Express the author of this lawlessness thank you :). Next will be pictures, for this it is necessary to go to the full version of the recording.
To be of interest to you:
Moved, desktop settings, Outlook, documents, Viber (though with the loss of the session :) ), WhatsUP had to download and put, of course all the documents.
PS from 2019/12/10: today transferred documents from Xp to Win10 the new account automatically did not turn out to create, and here in ready it is already easier, the problem in the name of folders "desktop" and "my documents" in Cyrillic, as it not translation as in the subsequent OS.
Now I present to you the program. Meet Transwiz, currently version 1.15 of 2019/12/01..
The program does not require installation, but requires the initial unpacking using the installer, apparently the author is so convenient. The program is unpacked next to the downloaded file.
It runs only with administrator rights.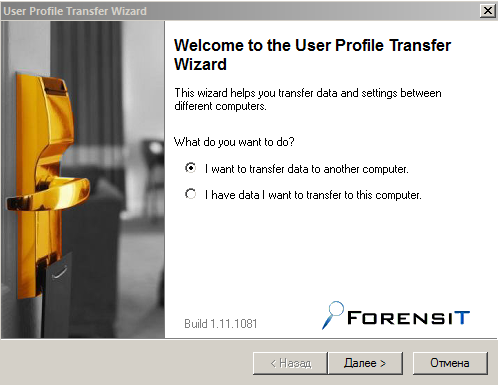 Select an action, create a transfer file, or transfer to a new computer.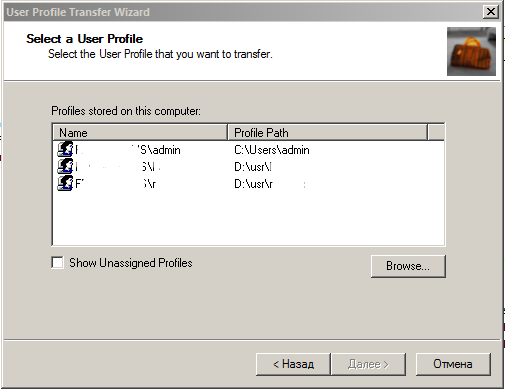 Selection of portable profiles, as you can see, not all of them should be located by default. Trifle, but very nice.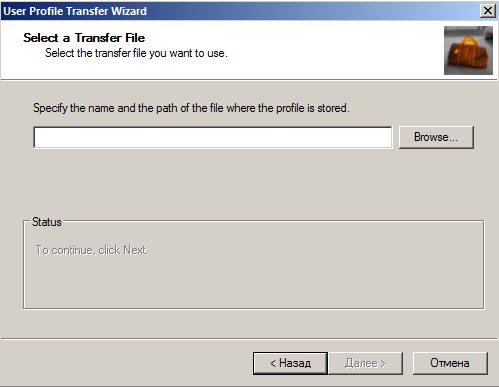 Actually the dialog, select the file to extract, or specify a place to save. The word can be on a network drive, if connected.

I really liked the utility, small and carries everything well. While there are no bugs with one transfer, but one thing that moved Outlook mail settings, this is a huge breakthrough. Enjoy your health.
Gratitude should not know borders